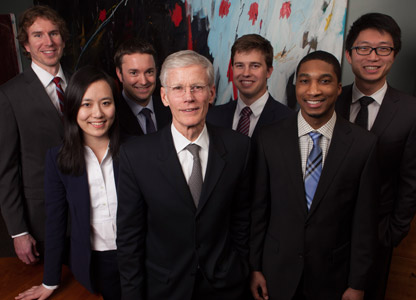 Investments Tailored for Your Goals
Ulland Investment Advisors (UIA) is a boutique investment advisory firm dedicated to building and securing our clients' wealth. For over a decade, UIA has identified unique investment opportunities across three core strategies: Intelligent Growth, a small-stock equity strategy; Intelligent Blend, an all-size equity growth strategy; and a unique Defensive Growth strategy which focuses on high dividend yielding trust preferred securities, hybrid preferred securities, and traditional preferred securities. UIA designs separately managed accounts to meet your risk tolerance and return expectations.
Learn more about our best idea, investing in qualified dividend securities, tax efficient fixed income investments.
Weekly Market Updates
The Dow finished down on Friday, falling 1 point to close at 21,396. For the week, the Dow rose 0.1% (S&P 500 +0.2%) and year-to-date is now up 8.3% (S&P 500 +8.9%). The market struggled for direction… Read more
Meet James Ulland

As Minnesota's former chief regulator of securities and banks, James Ulland understands the importance of managing risk through diversification and strategic asset allocation. UIA's investment strategies are designed to fit every stage of life and risk tolerance level.